CUMC – Where Discipleship Co

mes Alive!
Returning to Online Worship Sunday, August 9th
In-Person Worship Suspended
Check out Pastor Ronnie's updates and recommended readings and podcasts on the
Pastor's Corner
New Sermon Series Starting September 20, 2020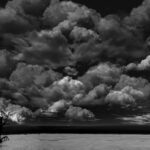 "Worm Theology: God's Faithfulness in the Book of Job"
Who is Job?
He's at the top of his game, following God's plan, and avoiding evil. Satan, the devil or adversary, tells God that Job is only faithful because everything is going well. God knows Job's heart, like he knows ours. According to the story, God allows Satan to interfere with Job's life. God knows Job is faithful.
Journey with us through the book of Job and on FaceBook Live to experience Job's stuggles and triumph!
For the dates, scriptures, and sermon title, check out Sermon Series
Ways to Engage
Pray Daily at 11:30 AM
Pray for our schools, staff and students
Remote Bible Study
Contact Pastor Ronnie via email for details
Join us on Zoom Meeting ID 838 1454 8683 Password 437561
Starting Wednesday, October 14th at 6:00 PM
Just Mercy Discussion
CUMC Paster Ronnie Bell and former CUMC Pastor Phil Dorrell hosted a movie discussion on Thursday, August 20th, 2020
Opportunities
Small Group Tuesdays at 6:30 PM
Girls Scouts Tuesdays at 6:45 PM
Riley Wranglers Wednesdays at 6:45 PM
Boy Scouts Wednesdays at 7:00 PM
Small Group Thursdays 1:00 PM
Small Group Thursdays 6:00 PM
Euchre Playing Thursdays 7:00 PM
Worship Schedule
Sundays
Online Blended Worship at 10:00 AM
Blended Worship consists of traditional and contemporary worship songs to add to the Worship Experience
Sunday Learning at 9:00 AM has been post-poned
Community
Check out how we serve our community and ways that you can give of your time, talents, and treasures!