God's Crazy Love
Join us as we journey through Lent realizing that grace goes beyond what we could ever comprehend
.
Join Us Sunday at 10:00 AM for Worship

"Love Wins" Sermon Series starts Sunday, April 11
In-person Worship Update
Easter Sunday, April 4, In-person worship at 8:30 AM and 10 AM
Services are identical and limited to a certain number of people.
Masks are required. For those who want to sing, double masks are required.
Use the contact us to sign-up for Easter Sunday.
For i
n-person worship to occur
, we need to
continue
to have a
minimum
of
14 consecutive days
where the following Indiana State metrics are achieved:
COVID-19
positivity rate
of
less than 5% AND
RD-Value for
transmission
< 1.00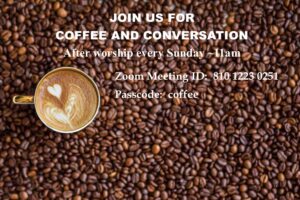 Check out Pastor Ronnie's updates and recommended readings and podcasts on the
Pastor's Corner
Remote Bible Study

Meeting ID:
838 1454 8683
Passcode:
437561
Virtual Adult Sunday Learning
Join us Sundays at 11:15 AM for a discussion on applicable topics.

Daily at 11:30 AM
Pray for our schools, staff and students
Opportunities
Small Group Tuesdays at 6:30 PM
Small Group Thursdays 1:00 PM
Small Group Thursdays 6:00 PM
Euchre Playing Thursdays 7:00 PM
Worship Schedule
Online Blended Worship at 10:00 AM
Blended Worship consists of traditional and contemporary worship songs to add to the Worship Experience
Sunday Learning at 9:00 AM suspended
Community
Check out how we serve our community and ways that you can give of your time, talents, and treasures!