CUMC – Where Discipleship Co

mes Alive!
Returning to Online Worship Sunday, August 9th
In-Person Worship Suspended
Check out Pastor Ronnie's updates and recommended readings and podcasts on the
Pastor's Corner
Links to Our Worship Videos (and other videos)
New Sermon Series Starting August 16, 2020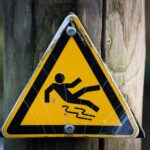 "Stumbling into God's Grace"
The beautiful thing about grace is that it is not what we do that saves us, but rather the life-saving and life-transforming gift of God's begotten Son that gives us life. This sermon series focuses on Paul's letter to the Romans.
For the dates, scriptures, and sermon title, check out Sermon Series
New Remote Bible Study Starts August 12th
Contact Pastor Ronnie via email for details
Join us on Zoom Meeting ID 838 1454 8683 Password 437561
Systemic Racism Discussion
Before August 20th, watch the movi

e

Jus

t Mercy

, based on the life of Civil Rights Attorney Bryan Stevenson
Pastor Ronnie and Former CUMC Pastor Phil Dorrell are moderating a Zoom Discussion on Thursday, August 20th at 6:00 PM
Join CUMC as we continue to seek and learn how we can be change catalysts
Join us on Zoom Meeting ID 838 8650 6630 Password 928603
Project Transformation
We completed our third year hosting PT. We served 30 campers this year!
Opportunities
Small Group Tuesdays at 6:30 PM
Girls Scouts Tuesdays at 6:45 PM
Riley Wranglers Wednesdays at 6:45 PM
Boy Scouts Wednesdays at 7:00 PM
Small Group Thursdays 1:00 PM
Small Group Thursdays 6:00 PM
Euchre Playing Thursdays 7:00 PM
Worship Schedule
Sundays
Online Blended Worship at 10:00 AM
Blended Worship consists of traditional and contemporary worship songs to add to the Worship Experience
Sunday Learning at 9:00 AM has been post-poned
Community
Check out how we serve our community and ways that you can give of your time, talents, and treasures!