CUMC – Where Discipleship Co

mes Alive!
In-Person Worship Resumes Sunday, July 5th
Social Distancing Rules Apply
Entry From Main Entrance Facing Muessing Street
Phased Re-Opening Plan
Phase I – Stay Home, Stay Safe

Phase 2 – Outdoor Worship

Project Transformation
The online summer camp experience kicked off June 8th. Campers are provided access to the PT website filled with summer camp activities. Campers meet Mondays-Thursdays now through July 31. Children are lead through activities we would typically be doing in our summer camp with videos created by college-age interns. Virtual activities available for children entering grades 1-8.
The supply distribution provides campers with arts & crafts, books, recreation, and food supplies. Great option for those campers who don't have access to computer or internet for participation in the virtual camp. Pick-ups will be done during the summer as drive-through distributions. There will be two Sunday pick-ups in July.
Ways to Get Involved with PT:
Links to Our Worship Videos (and other videos)
Highlights
PT Supply Pick-up June 7th
See the team who provided
23 Supply bags at our first pick-up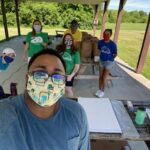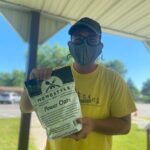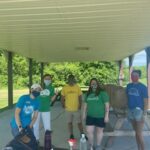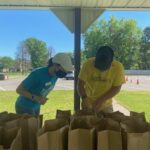 Opportunities
Small Group Tuesdays at 6:30 PM
Girls Scouts Tuesdays at 6:45 PM
Riley Wranglers Wednesdays at 6:45 PM
Boy Scouts Wednesdays at 7:00 PM
Small Group Thursdays 1:00 PM
Small Group Thursdays 6:00 PM
Euchre Playing Thursdays 7:00 PM
Worship Schedule
Sundays
Blended Worship at 10:00 AM
Sunday Learning at 9:00 AM has been post-poned
Community
Check out how we serve our community and ways that you can give of your time, talents, and treasures!