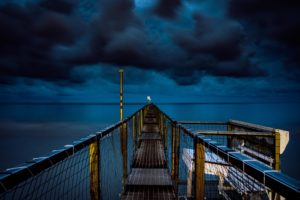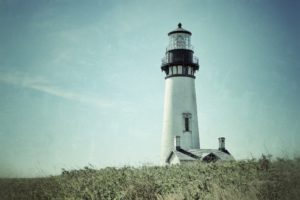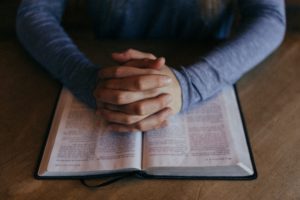 The mission of Cumberland United Methodist Church is to "Love the Lord Your God with All Your Heart, with All Your Soul, and with All Your Strength" as outlined in Deuteronomy 6:5. The vision of our church to engage, nurture, support, and inspire our church community so that we can demonstrate the love and acceptance of Jesus Christ in our lives outside of our walls.
Leadership Team:
Our leadership team focuses on serving others as Jesus Christ served his ministry. We desire to create disciples of Jesus Christ who go out into our community to connect with others and build relationship.
Ronnie Bell, Pastor
Pastor Ronnie joins the Cumberland UMC team after serving as an associate pastor at North United Methodist Church since 2016. His journey of life and faith has taken him to interesting places on mission trips, including Kenya and Nicaragua. With the help of the Methodist connection, he started his journey in Indiana from serving as lay minister at St. Luke's UMC to University UMC where he served during seminary. Pastor Ronnie shared, "God is always writing new pages in our stories. I am really looking forward to seeing what God will write in our story together".
Contact Pastor Ronnie via
email
, at the church during office hours or phone 317-894-3454 (this is NOT a mobile phone).
Patricia McKinney, Administrative Assistant
Patricia came to Indianapolis about 25 years ago to be around family and attend college at IUPUI. While working at Wheeler Mission in 2000, she became a Christian and is passonate about growing closer to God. Her hobbies include writing, cooking, gardening, playing with her cat, and drinking good coffee. Patricia enjoys Bible Study grousand visiting with family and friends. Her career has included being a paralegal, and most recently a Career Coach at WorkOne. One of her favorite Bible verses is
Jeremiah 29:11
.
Contact Patricia via
email
, the church office during office hours, or phone 317-894-3454 (this is NOT a mobile phone).
Wendy Roberts , Music Director
Wendy Roberts joined the CUMC staff as Music Director in 2000 where she has enhanced our worship experience with her musical abilities. She shares her love of all music and has enhanced our worship experience by singing spirituals and sharing the history behind the song so we can all apprecaite them even more. She has been a member of CUMC for 19 years.
During Sunday Worship, Wendy plays the organ and directs the Chancel Choir and Alleluia Bell Choir. In her free time, she enjoys spending time with her two children and her grand daughter.
Kathy Reed , Worship Leader, Children's Music Director, Praise Team
Kathy Reed moved to Cumberland in middle school. As a young girl, she walked to church from a nearby neighborhood. Kathy has been a member of Cumberland UMC for more than three decades.
During Sunday Worship, you will see Kathy in various roles. She commences our worship service with encouraging each of us to greet one another and share love to start preparing for hearts for worship. She leads the praise and traditional songs for the congregation. She sings in the choir. She plays in the Bell Choir. She leads the children's choir practice during children's church so she may exit worship to handle those duties.