Project Transformation (PT)
CUMC is completing our second year hosting PT!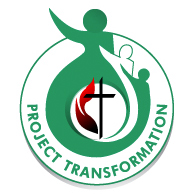 Project Transformation (PT) is a summer day camp program for children entering grades 1 through 6 that focuses on enriching the mind, body, and spirit through improving literacy and social-emotional development.
This program operates eight weeks in the summer in three communities in high-need neighborhoods throughout the greater Indianapolis area. Each day children read one-on-one with community volunteers and participate in daily enrichment activities incuding recreational play and exercise, creative arts, and interaction with our young adult interns and community volunteers, who inspire and encourage youth daily to make responsible, sound decisions.
Project Transformation collaborates with several groups in our community. These groups provide funding for our programs, ministry exploration opportunities for our interns and in-kind donations and services to further our mission. Many of these groups serve as volunteers with us, helping to support the participants we serve.
Project Transformation finishes Tuesday, July 30th!
He has done incredible work with this program at CUMC!.
We are blessed to have this program. We receive the gift of knowing the children and families in our community.
Children focused on their reading skills along with other skills. Teams engaged in fun activities including songs and music, games, Bible lessons, art, science activities and much more.
The holiday season was upon us at Cumberland United Methodist Church! We had a nice dinner and fellowship.