Project Transformation (PT)
CUMC is excited to be hosting PT for our second year!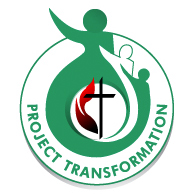 Project Transformation (PT) is a summer day camp program for children entering grades 1 through 6 that focuses on enriching the mind, body, and spirit through improving literacy and social-emotional development.
This program operates eight weeks in the summer in three communities in high-need neighborhoods throughout the greater Indianapolis area. Each day children read one-on-one with community volunteers and participate in daily enrichment activities incuding recreational play and exercise, creative arts, and interaction with our young adult interns and community volunteers, who inspire and encourage youth daily to make responsible, sound decisions.
Project Transformation collaborates with several groups in our community. These groups provide funding for our programs, ministry exploration opportunities for our interns and in-kind donations and services to further our mission. Many of these groups serve as volunteers with us, helping to support the participants we serve.
Project Transformation is underway!
He has done incredible work with this program at CUMC!.
We are blessed to have this program. We receive the gift of knowing the children and families in our community.
We are at full capacity for the second year in a row! Wow! You are encouraged to still register for our waiting list for the program.
Camp is Monday through Thursday from 9:00 AM to 3:00 PM starting June 10, 2019 through July 30, 2019!
In addition to the many skills we will be developing, we will engage in fun activities including songs and music, games, Bible lessons, art, science activities and much more.
Program costs are $20 per student and $50 per family.
Breakfast and lunch will be provided.
Please come to the church office to register your child for our waiting list. You may come to the office on Tuesdays and Thursdays between 9:00 AM and 1:00 PM. REGISTRATION WILL NOT BE COMPLETE until forms are signed.
Mark Your Calendar for Cumberland United Methodist Church's (CUMC) PT Family Fun Nights
Thursday, June 26, 2019
Thursday, July 25, 2019
More details on the family fun nights will be provided during the camp.