Project Transformation (PT)
CUMC is "hosting virtually" our third year of PT!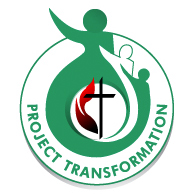 Project Transformation (PT) is a summer day camp program for children entering grades 1 through 6 that focuses on enriching the mind, body, and spirit through improving literacy and social-emotional development.
This program operates eight weeks in the summer in three communities in high-need neighborhoods throughout the greater Indianapolis area. Each day children read one-on-one with community volunteers and participate in daily enrichment activities incuding recreational play and exercise, creative arts, and interaction with our young adult interns and community volunteers, who inspire and encourage youth daily to make responsible, sound decisions.
Project Transformation collaborates with several groups in our community. These groups provide funding for our programs, ministry exploration opportunities for our interns and in-kind donations and services to further our mission. Many of these groups serve as volunteers with us, helping to support the participants we serve.
Project Transformation
Program Details Are Found At
He continues to do great work at CUMC!
While our lives have certainly changed due to COVID-19, PT is adapting and experimenting with the virtual summer camp to continue to work with children in our community until our lives return to a "new normal" where we can gather safely. For details on PT's COVID-19 response plan, click here.
The program will offer activity bags for campers that offer a variety of fun activities and a virtual camp for those with internet connectivity and devices. Activity bags are picked up by families of the registered campers bi-weekly at CUMC. Pick-up is done as drive-through service to maintain social distancing guidelines.
Register
for Virtual Summer Camp and/or Supply Distribution
Blessed to be able to offer this program to our community!
Excited to be able to interact with families in our community!
Extremely grateful for our community support!
Anyone interested in donating to PT this year, can donate in the following ways: