To make tithing easier each week or month, simply click the Donate below to make your CUMC contribution. When life gets busy and you are unable to make it for worship yet you want to still continue your giving, click the Donate button below to make your CUMC contribution.
CUMC's focus is to connect with our neighbors and to serve our local, national, and global communities. 1 Corinthians 12:12-27 highlights how all parts of the body work together and no body part is more important than the other as they all must be working together. The body reference then leads into how the church works together to carry out Christ's mission.
1 Corinthians 12:27 Now you are the body of Christ, and each one of you is a part of it. (New International Version)
Each one of us has unique and beautiful talents and gifts to worship and honor our Lord Jesus Christ! Each person's talent is equally important as any other person's talent. Use your gifts to further Christ's kingdom and share love!
See below for the various communities we serve.
Community Outreach Ministry Eastside (COME)
Our Eastside Food Pantry in Cumberland is in need of non-food items such as toothpaste, toilet paper, bath soap, laundry detergent, fabric softener, dish soap, deodorant, diapers, wipes, etc. COME can always use non-perishable food.
Individuals or groups wanting to donate can drop items off at CUMC items Tuesday, Wednesday, or Thursdays from 9:00 AM to 1:00 PM or Sundays from 9:00 AM to 11:00 AM.
COME Food Pantry is supported by multiple churches in the Cumberland Area.
Check out our food collection box!
Project Transformation
CUMC is hosting Project Transformation in 2019 for the second year!
This is a summer day camp program for elementary students entering grades 1 through 6 in the Fall of 2019. The focus is enriching the mind, body, and spirit through an activity based literacy program.
Easter Egg Hunt
Our annual Easter Egg Hunt is held the Saturday before Easter. We share the resurrection story before hunting the eggs. It is a fun time for families to share with us!
When the weather cooperates, you will see children hunting for eggs outside.
Angel Tree Ministries
This ministry allows CUMC to demonstrate love for our community at Christmas time by being the hands and feet of Jesus. This ministry provides Christmas gifts to children who have incarcerated parents. The gifts are from the parent with a personalized message.
Youth Basketball
Our Youth Basketball program starts in the Fall and goes through early March. We just finished our 10th season!
Watch for more details in late summer or early fall!

Vacation Bible School (VBS)
CUMC is hosting a one-day VBS on Saturday, June 11, 2019 from 9:00 AM to 1:00 PM.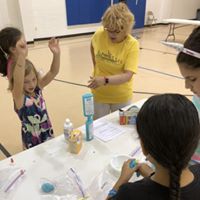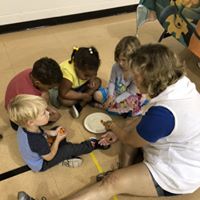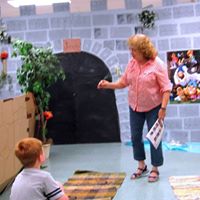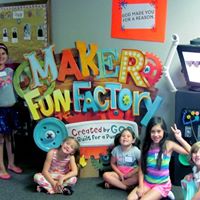 Block Party
We love family friendly parties! We've hosted an annual block party for the past two years. We are excited to be hosting a block party towards the end of summer.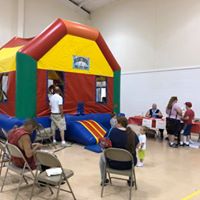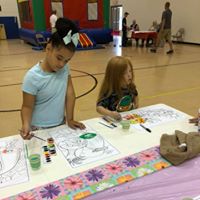 Global Students
Our United Methodist Women (UMW) support scholarships for 7 students located in various cities in Africa.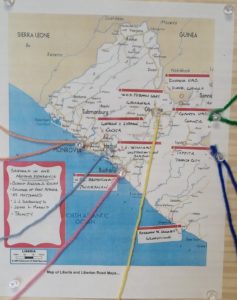 Henderson Settlement
Do you have a passion to go on a mission trip yet want to stay in the states? If so, look no further than Henderson Settlement.
CUMC has a passion for serving. In 2017, a group of ten CUMC people spent their Spring Break at Henderson Settlement putting vinyl siding on a home. The trip allowed those serving to experience a whole new level of service.
CUMC is a place where Discipleship Comes Alive through our connections in the community.